California Agricultural Network (CAN) is an elite collective of safety-driven growers who've pooled their resources to successfully self insure.

CAN started in January of 2003 to serve the agricultural community throughout the Golden State.
CAN puts the membership in control since it is governed by a Board of Trustees elected from the membership. Membership is only offered to those who have demonstrated a solid commitment to supervisor operations and gone through a thorough underwriting evaluation.
CAN is the overseen by the California Department of Industrial Relations, Office of Self Insured Plans and performs an independent financial audit and actuarial study on a yearly basis. The group also purchases Excess Insurance Coverage from an admitted carrier.
The loss control program and effective claims management are an integral part of California Agricultural Network.
Whether it's a job site training session for supervisors, or a seminar for all of your employees before you start a new project, we will help train your workers, supervisors, foremen and leadsmen to implement safety programs that will keep your employees as safe as possible.
CAN believes that safety training reduces losses in two ways:
First, safety training can cut down on the frequency of accidents. If there are less accidents overall, there are less claims to be paid. This can help keep costs low, and even reduce costs over time.
Second, safety training and implementation of safety measures can reduce the severity of accidents. Cutting down the number of severe accidents will reduce costs, as well.
Safety Training For IIPP Program Managers, Safety Directors, Managers, Supervisors, Foremen and Workers is a integral part of CAN.
Your loss control representative will go over the safety program in detail.
Loss Prevention Specialists (LPS) provide safety and loss control services to California Healthcare Industry Program for anything regarding your loss control program. Contact your LPS representative or call the office at 909-937-0510 – www.lps-safetly.com

Injury claims must be handled promptly, professionally and aggressively. Aggressive claims management starts the minute a claim occurs. It entails gathering information from supervisors and witnesses, verifying that the claim occurred legitimately and that the worker is due benefits. It also means working with the medical providers to ensure proper, complete and adequate care while avoiding over-treatment and unnecessary procedures.
All legitimately injured workers should get the benefits they deserve, and do so promptly and without hassles. On the other hand, all fraudulent claims should be investigated, shut down, and fraud perpetrators referred for prosecution. To do that, the TPA will investigate any and all suspicious claims, perform clandestine surveillance on suspected fraud practitioners, and shut these claims down and seek reimbursement or even send those folks to jail whenever possible.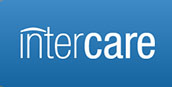 Claims or incidents should be reported immediately to:
Intercare Fresno Office
P.O. Box 40009
Fresno, CA 93755
T: (559) 447-1029
F: (559) 446-0670
TF: (800) 372-8078
Fax New Claims to:
(877) 362-5050
(916) 781-5700
Website: www.intercareins.com